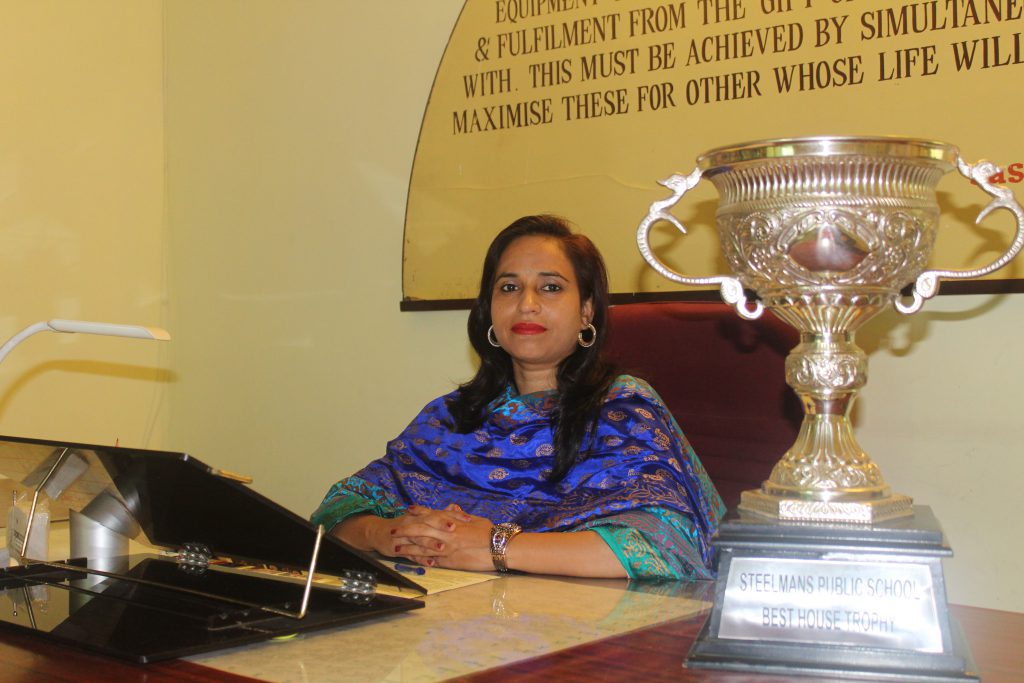 "Develop a passion for learning if you do, you will never cease to grow". – Anthony J.D. Angelo
Education plays an important role in enabling a person to face a real life situation with adequate knowledge. School is a temple of learning and in S.P.S we are making our best efforts to give quality education to our students.
Steelmans Public School is synonymous with excellence. It envisages imparting the best of education along with moulding of child's personality and equipping him with all necessary skills to lead a happy, disciplined and successful life.
The culture of rural background and the technology of modern world are mixed judiciously at Steelmans Public School to create conducive academic atmosphere, nice ambience for effective, pleasure and better learning and for transforming students into brilliant human beings.
I convey my heartiest gratitude to management for entrusting me with the responsibility of spear-heading Steelmans Public School towards excellence. I firmly believe that together with the support of the management, staff and parents we can pave on the path of success.
"Challenges make you more responsible. Always remember that life without struggle is a life without success. Don't give up and learn not to quit".
SUCCESS COMES TO THOSE WHO WORK HARD AND STAYS WITH THOSE,
WHO DON'T REST ON THE LAURELS OF THE PAST